We produce ada (braille) signage to meet government and regulatory requirements, used in hotesl, apartments and condos, lobbies and reception areas, Office & conference rooms, common areas, elevators and stairwells.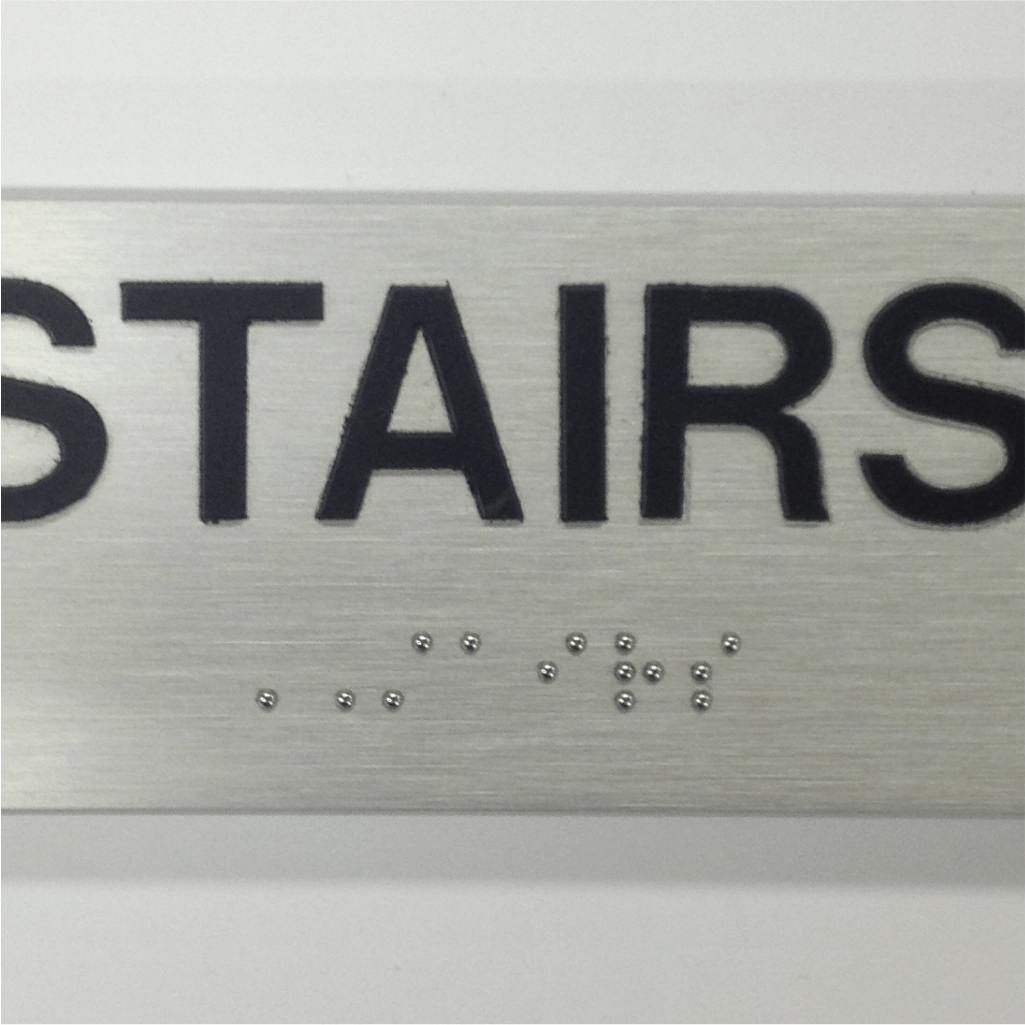 Material Solutions
ADA Applique – Raster Braille

ADA Applique signs feature a 1/16" or 1/8" solid color, painted or graphic applied back ground with raised 1/32" letters and braille dots. Raster™Method, which allows us to design fully ADA compliant signs using virtually any material. The Raster Method produces domed (or rounded) Braille dot
Photopolymer Braille
Photopolymer signs are vandal resistant one piece polymer resin signs with raised letters, braille and graphics for interior & exterior.
Metal ADA Plaques
Made from solid metal. Choice of aluminum, brass, bronze, copper, zinc or stainless steel
ADA guidelines
Raised and Braille Characters and Pictorial Symbol Signs (Pictograms). Letters and numerals shall be raised 1/32 in, upper case, sans serif or simple serif type and shall be accompanied with Grade 2 Braille. Raised characters shall be at least 5/8 in (16 mm) high, but no higher than 2 in (50 mm). Pictograms shall be accompanied by the equivalent verbal description placed directly below the pictogram. The border dimension of the pictogram shall be 6 in (152 mm) minimum in height."
Braille is a coded system of tactile raised dots organized into cells consisting of one to six dots. Each cell represents a different letter of the alphabet.
Grade 2 Braille, is based on Grade 1 but also includes over 200 abbreviations and contractions of commonly used phrases and words. This shorthand approach makes the message quicker to read because fewer dots are used to convey the same information. ADA regulations require Grade 2 Braille, and this is the only type of Braille permitted on signage in the U.S.